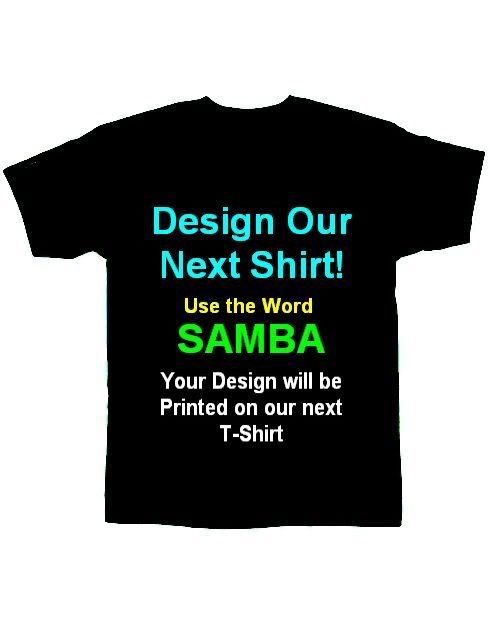 T-SHIRT DESIGN CONTEST!
Here is your chance to shine! Afro:Baile wants you to design our next T-Shirt! So all of you creative minds out there in the world, show us what you got! The contest is Simple! In anticipation of our Samba Compilation CD release scheduled for release this fall/spring, we want to also launch a new t-shirt.
Contest:
1.) Use the word "SAMBA"
2.) Use 1 - 2 Colors
3.) Use whatever fonts, styles you like
Winners:1st Place Winner will receive:
1 - T-Shirt printed to his/her size
1 - Samba CD Compilation
1 - I Love Bossa Nova CD
1 - Brazil:Sambossica vol. 1 & 2 CD's
2nd Place will receive:
1 - T-Shirt printed to his/her size
1 - Samba CD Compilation
Please Submit your Designs at
info@afrobaile.com
www.Afrobaile.com